Watch the video below to know more details about Warrior X 3
PRODUCT DETAIL
The Warrior X 3 is an upgraded version of the Warrior X Pro and is packed with great tactical features. Its max output is increased by 400 lumens to 2,500 lumens and its max beam distance reaches 560 meters. Like its predecessor, it has a dual-stage tactical tail switch to access high/low output either momentarily or constantly. The tail switch accepts an optional lockable, dual-button magnetic remote switch and supports Olight's signature magnetic charging. Powered by a customized 5000mAh 21700 Li-ion battery, it can be recharged via the MCC3 charging cable and runs up to 8 hours.
The Difference Between Warrior X 3 and Warrior X Pro
KEY FEATURE
⋙⋙ Warrior X 3 Superior Tactical Thrower With Glasss Breaker
⋙ Warrior X 3 is with Max 2,500 lumens.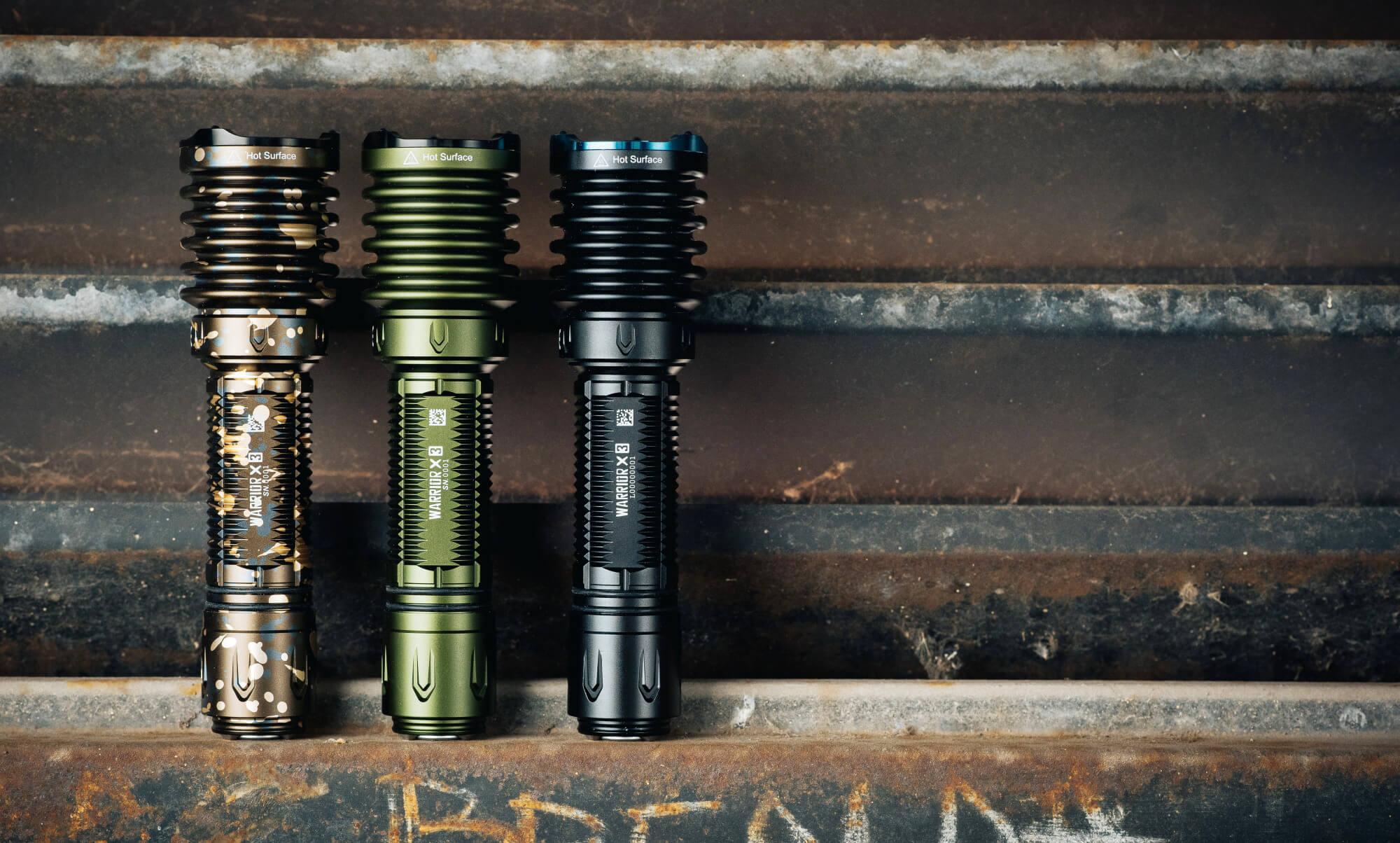 ⋙⋙ Powerful, Long-distsance Throw
⋙ High-performance LED projects a powerful beam.
⋙⋙ Glass-breaking Strike Bezel
⋙ The steel strike bezel is embedded with 3 zirconium beads to instantly shatter glass in an emergency.
⋙⋙ Quicl-response Tail Switch
⋙ Dual-stage tactical tail switch to access high/low output momentarily or constantly. Active with a single press.
⋙⋙ Convenient Magnetic Charging
⋙ MCC3 USB magenetic charging cable snaps on the tail cap. Starts charging instantly.
⋙⋙ Vibration Battery Indicator
⋙ Internal motor silently vibrates to alart you when the battery is low without requiring a glance.
⋙⋙ Dual-button Remote Switch
⋙ Supports a dual-button remote switch. Access high/low output directly while mounted to your setup.
⋙⋙ Heavy-duty Build
⋙ Rugged aerospace-grade aluminum alloy body with Type III hard anodizing, stands up to tough conditions.
⋙⋙ Specification
OLIGHT PROMISE
Max. Performance (lumens)
2,500
Charge type
Magnetic USB Charging Cable
Compatible Batteries
Customized 5000mAh 21700 Lithium-ion Battery
Light Intensity (candela)
78,000
Light Source
High Performance Cool White LED (6500K)
Mode Operation
Tail Switch
Form/Size Factor
Medium Size
Series
Series Warrior(Tactical, Military)
Run time High
2.5+129+13 minutes
Technical Characteristics
Weight (g / oz)
8.99oz/255g (Including Battery and Warrior Ring)
Length (mm / in)
149.5/5.89
Body Diameter (mm / in)
26.2/1.03
Head Diameter (mm / in)
39/1.54
Led
High Performance Cool White LED
Body Material
Aluminum Alloy
Use
Tactical/Self-defense/Outdoor
①
Warrior X 3 (Battery Included) x 1
③
Silicone Tactical Grip Ring x 1
④
MCC3 USB Magnetic Charging Cable x 1
| File Name | Size | Link |
| --- | --- | --- |
| Manual_Warrior X 3.pdf | 1265KB | |