Watch the video below to know more details
PRODUCT DETAIL
The Open Pro is an EDC pen with both an LED light and a green pointer beam. It can be separated or used either as a pen or a flashlight. The pen body is longer and slimmer than the Open 2 for a more comfortable grip, while the LED light (5 to 120 lumens) is moved onto the pocket clip so that the light won't be blocked when clipped to a pocket. At the tail of the LED part is also a green pointer, which is accurate for pointing and marking. The L-type bolt controls the pen tip, LED light, and green pointer. The built-in rechargeable lithium polymer battery, popular USB-C interface and simple charging indicator ensure worry-free charging. The Open Pro is durable and lightweight for everyday carry, adventuring, on journeys, on patrol, etc. Keep the Open Pro with you to light your instant inspiration.
KEY FEATURE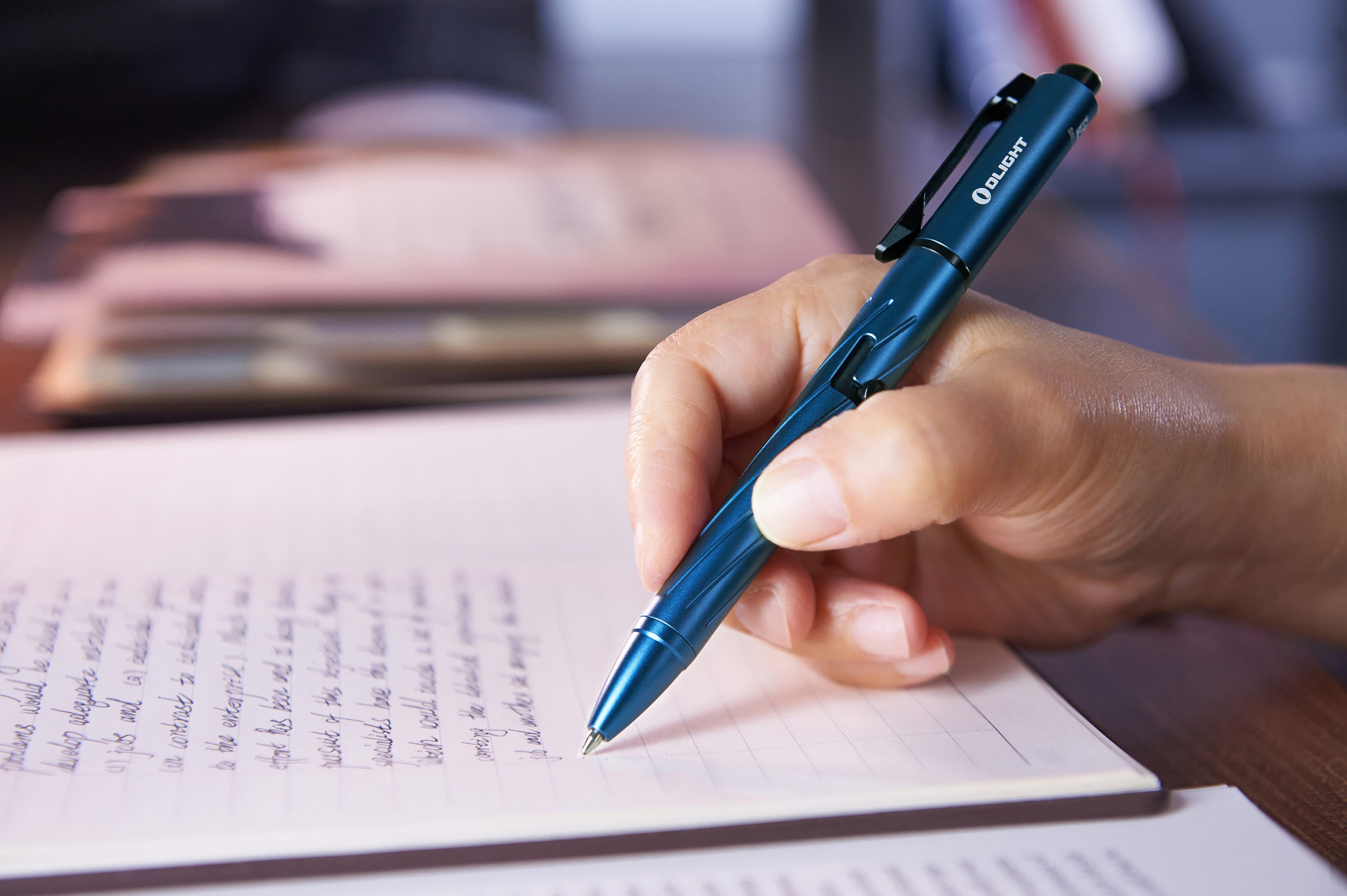 ⋙⋙ Light or Write
⋙ As Olight's first pen with light, Open 2 is a pen and a light union as well, which can help you write in the dark.
⋙⋙ Separable Design
⋙ The 2-in-1 product is separable as two parts that can work independently and excellently. The pen writes smoothly and the LED flashlight delivers up to 120 lumens, which are ideal for writing in the dark.
⋙⋙ Hands-free Use in Pocket
⋙ With The light is unblocked while clipped to a porket. with milled clip for a secure grip on your shirt pocket, bag and more.
⋙⋙ Details Better Writing Experience
⋙ The upgraded refill makes for a smoother writing experience.
⋙⋙ Present with Ease
⋙ Open Pro with green laser for your to use.
⋙⋙ Smooth L-type Bolt Action Operation
⋙ Exquisite Single bolt to access or recess the pen tip. Quickly tap up once to turn on the LED. Slide up and hold to active the pointer.
⋙⋙ Specification
OLIGHT PROMISE
*Free Shipping for orders over S$67.13/RM213.64*
Max. Performance (lumens)
120
Charge type
USB Charging Cable
Compatible Batteries
3.7V 110mAh/407mWh Rechargeable Lithium Polymer Battery (Built-In)
Light Source
High Performance White LED (5700K)
Form/Size Factor
Small size (Car key / Zippo Lighter)
Series
Series S (EDC, General Use)
Run-time LEVEL 1
23 minutes
Run-time LEVEL 2
45 minutes
Run-time LEVEL 3
120 minutes
Technical Characteristics
Weight (g / oz)
35 / 1.23
Length (mm / in)
153 / 6.02
Body Diameter (mm / in)
12.7/ 0.5
Use
Everyday carry, Camping, Household, EDC, General use
①
OPEN Pro (Battery Built-in and Refill Included)×1
②
USB Charging Cable(A-C) ×1
③
Spare RF-OL182X BK Refill ×1
| File Name | Size | Link |
| --- | --- | --- |
| Open Pro User Manual.pdf | 865KB | |