Watch the Warrior 3S Video Below
ADVANTAGES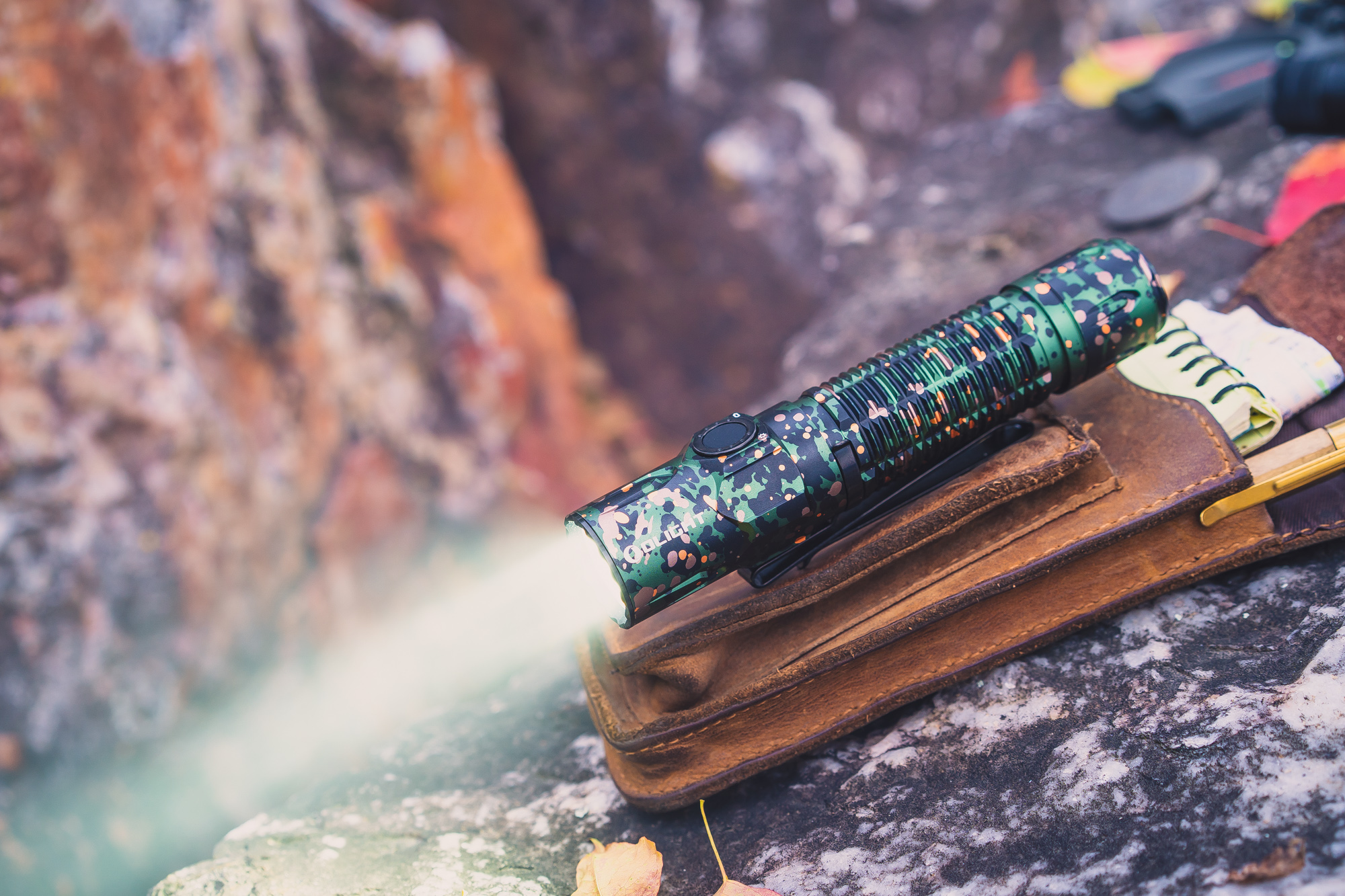 ✔ New Warrior 3S
Tactical Power with Proximity Sensor
✔ Leading Performance
Max 2,300 lumens, guiding you through any situations.
✔ Proximity Sensor
Dims the brightness (high, turbo or strobe) automatically when the light is blocked by a nearby object.
Note:
The proximity sensor can be disabled by double-pressing the side switch within 5 seconds of auto-diming.
✔ Tactical Tail Switch
Quick action with the two-stage tactical tail switch. Activate turbo or strobe with a single press. Direct Strobe. Direct Turbo.
✔ Handy Side Switch
Access your preferred output setting with the side switch in any daily use scenarios.Moon, Low, Mid, High, Turbo, Strobe, Lockout.
✔ A Mounted Option
Quick to access the 2 different settings while mounted on your setup with the remote switch.Optional:sRod-7 Magnetic Remote Switch (With Stand). sRod Long Coil Wire Magnetic Remote Switch. E-WM25 Mount.
✔ Easy Magnetic Charging
Rechargeable with Olight signature USB magnetic charging cable. Snaps on and start charging.
✔ Improved for pocket carry
Smoother bezel reduces the chance of getting hooked or pricked.
✔ Premium Holster
Made with durable nylon material to protect your Warrior 3S. Gives quick access to the flashlight while it is fastened.
OLIGHT PROMISE
Max. Performance (lumens)
2300 lumens
Charge type
MCC3 Magnetic USB Charging Cable
Max. Runtime (hours)
55 Days (Moonlight)
Compatible Batteries
Customized 5000mAh 21700 rechargeable lithium battery
Light Intensity (candela)
23000 cd
Mode Operation
Side switch, Tail switch
LEVEL 1 (lumens)
Turbo: 2300-800-250lumens
Run-time LEVEL 1
2.5+160+39min
LEVEL 2 (lumens)
High: 800-250 lumens
Run-time LEVEL 2
166+39min
LEVEL 3 (lumens)
Med: 200 lumens
LEVEL 4 (lumens)
Low: 15 lumens
LEVEL 5 (lumens)
Moonlight: 1 lumens
Technical Characteristics
Weight (g / oz)
176g/6.21oz
Length (mm / in)
139mm/5.47in
Use
hunting, tactical, military, security and protection, police, EDC, outdoor, professional activities, police;
③
Customized 5000mAh 21700 Rechargeable Lithium Battery x 1(included)
④
MCC3 Magnetic USB Charging Cable x 1
| File Name | Size | Link |
| --- | --- | --- |
| Warrior 3S User Manual.pdf | 1030KB | |