How to Choose a Suitable Torch Light for Outdoors Travel
Outdoors travel sports has become a new trend such as climbing the mountains, crossing the rivers to enjoy the beautiful scenery, so it's very essential for travel friends who like outdoors sports to possess an indispensable equipment. A good outdoors equipment not only can save your life, but also be a best partner when you are in danger.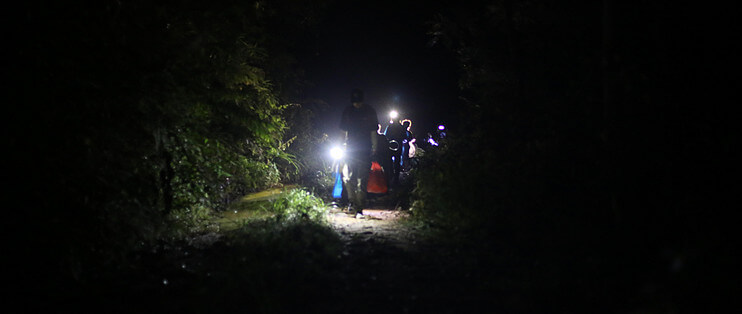 On 22th May, the Baiyin 100km cross-country race in Gansu Province, China, which attracted widespread attention, encountered high-impact weather with strong wind, precipitation, and cooling, resulting in the death of 21 contestants and 8 injuries. The main reasons for this disaster are misjudgment of the environment and serious inadequacy of emergency rescue preparation. In addition, the necessary equipment was not carried around by the competitors so that one of the significant reasons is that the distress signal could not be released in time.
As an outdoors activities fan, it's necessary to prepare basic equipment fully before you start your steps. Some basic equipment can effectively help you avoid dangerous accidents. However, you don't need to carry to much equipment when you go outdoors for climbing since overweight outfits will bring you some trouble on moving. In this case, the necessarily effective equipment is indispensable even if you don't make use of it every time. Even you are in danger once, it can be of great use.
Get lost , suffer from bad weather, exhaustion of physical strength, personal injury are the major outdoorss emergency situations probably met, it's critical that one good equipment comes in handy. To deal with unexpected outdoors situations, except commonly used backpacks, jackets, rain gear, sleeping bags, trekking poles, etc., our outdoors equipment list must include a torch light.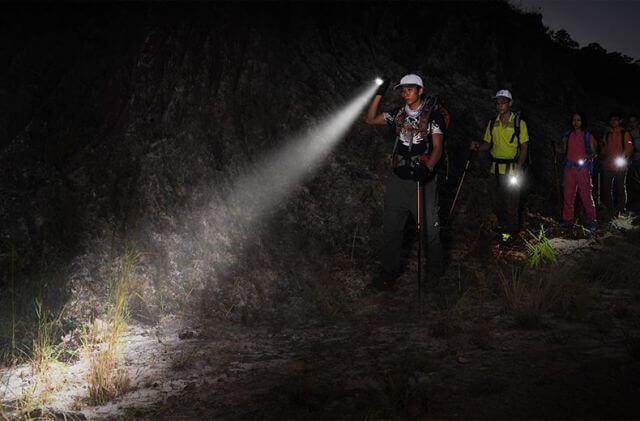 But how to choose a suitable torch light for outdoors travel?
Outdoors torch light: Hand-held torch and headlamp are indispensable. Suppose that it gets dark but you haven't reached your destination, the flashlight will come in handy at this time. It is recommended to use a torch light with an emergency red light because it can also be used as a positioning or distress signal. Or a headlamp can free your hands which can be operated flexibly and without burden even on foot or off-road in the dark. Don't forget to choose a high-brightness and illuminate a strong light flashlight with long distance, long battery life and strong environmental adaptability.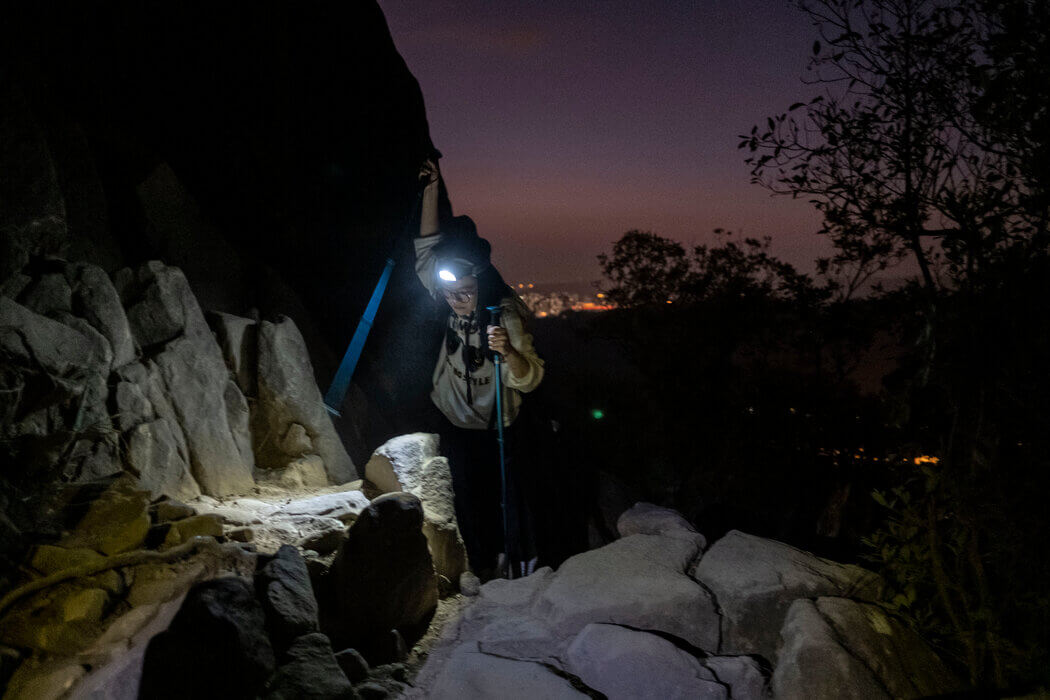 A good flashlight has multi-level dimming technology, allowing you to choose the most suitable brightness for different purposes such as camping, hiking, searching, etc., while reasonably saving valuable power. It is also equipped with a battery power indicator to indicate the remaining power and easy to replace the battery in time, with high waterproof grade, suitable for all kinds of climatic environments, can work in heavy rain, and can also be used in severe cold weather.
In addition, it's suggested to be in a possession of a best camping light. When you arrive in the destination and need to stay a night outdoors, a bright camping can help you a lot such as bring you light in the dark, release signals so that the wild animals will not approach and so on.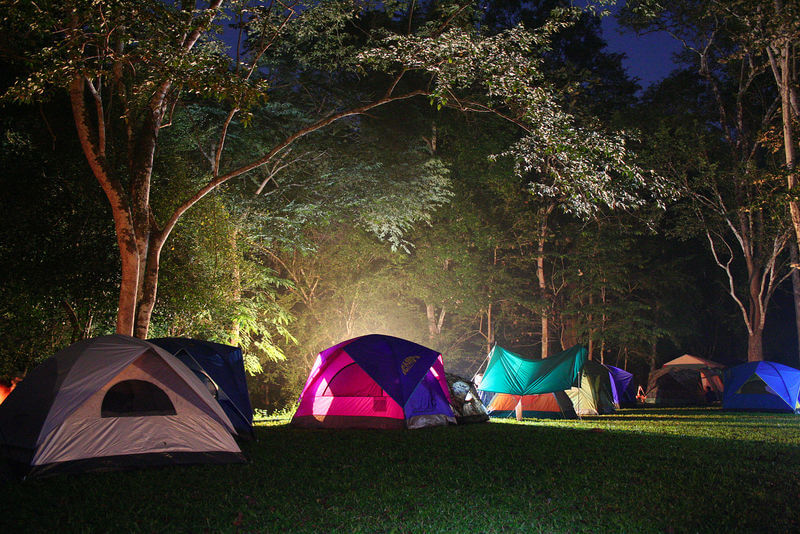 In many cases, the flashlight is not only a lighting tool, but also your self-defense weapon! You can protect yourself with the strong light, causing the opponent to lose his sight for a short time and lose combat effectiveness.
It's a cool attitude for life to be keen on outdoors travel sports, but the emergency safety of outdoors travel is the guarantee of life, so the standard equipment of outdoors equipment must also be matched.
Olight is devoted to providing the best flashlight and service to all customer. More flashlight information, come to our official website to know. Click here: https://www.olightstore.sg/.